SPECIAL OFFER UNTIL 31/05/23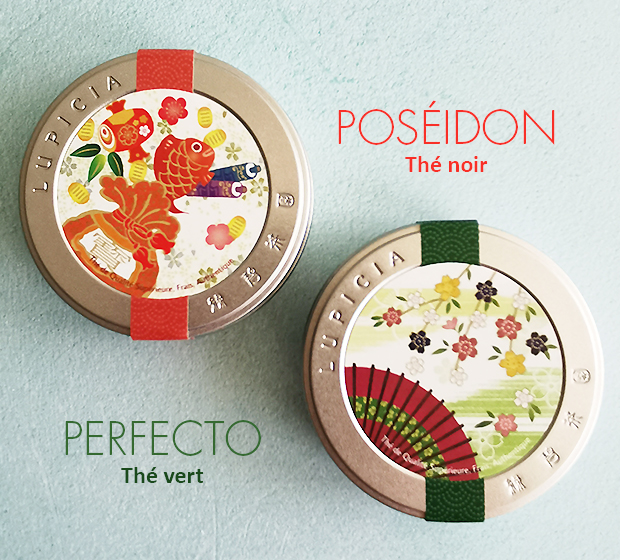 For all orders over €49 incl. VAT (excluding delivery), we offer you a 20g minitaure to choose between PERFECTO (green tea) and POSEIDON (black tea).
Offer valid until 31/05/23 depending on available stocks. Available only for Internet orders.

> To select PERFECTO green tea, enter the PERFECTO code when ordering
---
The flower petals (Roses, marigolds and cornflowers) combined with this Japanese green tea offer an anthology of colours. Perfecto green tea is the flowery green tea par excellence. On the nose as on the palate, its fragrance evokes a large bouquet of fresh flowers, with notes of white flowers, roses, mauves, giving a mouth a tea that is both structured, all in finesse, and flowery without excess of any kind, green tea giving a nice freshness. A long-lasting tea that can be savored all day long.


> To select POSÉDON black tea, enter the code POSEIDON when ordering
---
Black tea from Indonesia with the sweet scent of pickled fruits and honey mixed with marigold petals. The dress of Poseidon black tea is a limpid amber with bronze reflections, which suggests a balanced black tea. On the nose, pickled fruits dominate, with a sweet and soothing fragrance, inviting you to taste and relax. The palate is first dominated by a silky black tea, without astringency, with a delicate fragrance, then the pickled fruits round off the whole, with a few notes of orange blossom, finally leaving a soft and warm impression. Also to be enjoyed with a dash of milk.