Your custom gift set
Description
Create your own gift set with 1 to 4 teas packaged in metal tins and customize each tin with "Classical" label or special ones. Then, your gift set will be wrapped with LUPICIA wrapping paper. Enjoy !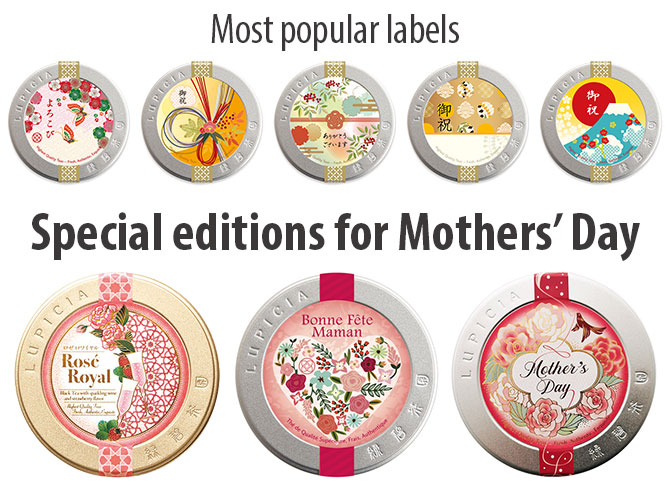 Add a message card and/or a LUPICIA bag.
Type your message (150 letters max.), in the "Comment" field during your checkout.
About the "Best by" Date
Teas with an early "Best by" date are not available in the selection.
---
Select items of your gift set